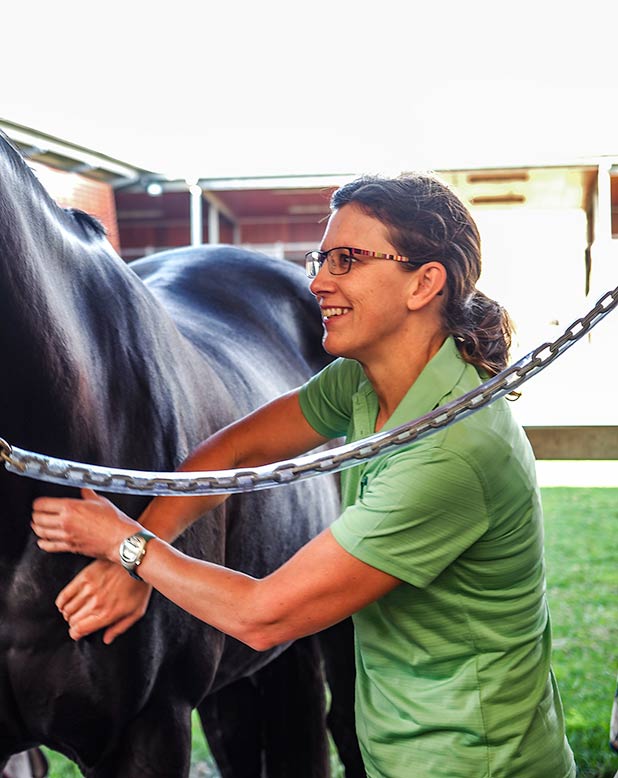 Jodie Watson (formerly Furness)
Owner/manager – Physiotherapist
Jodie has been working on the Peninsula as a human Physiotherapist for the past 15 years. In 2007 Jodie completed her Masters in Animal Studies (Animal Physiotherapy) at the University of Queensland. She has been treating dogs, horses, cats and even a couple of rabbits since then.
Jodie decided in 2014 that she wanted to work with animals full time so she opened ARC, 'Animal Rehabilitation Centre'.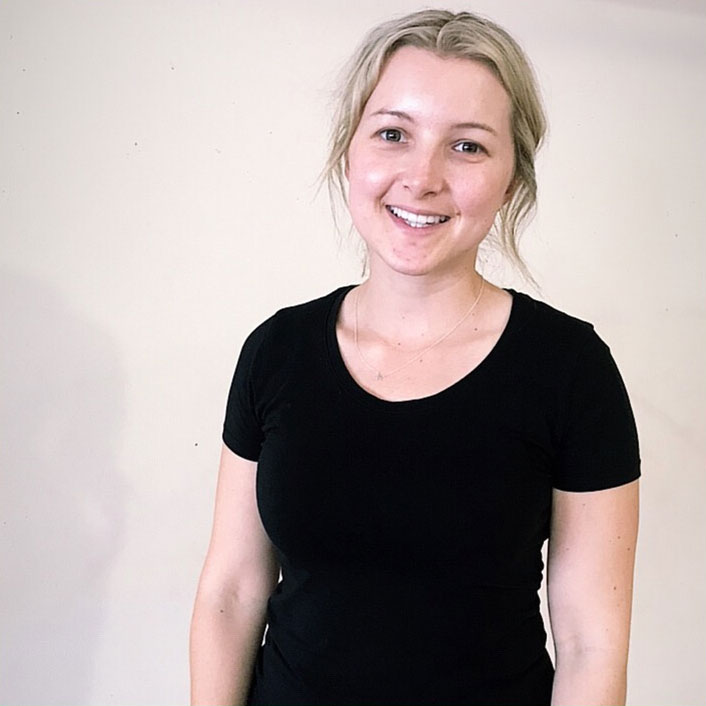 Heather Halstead
Physiotherapist
Heather qualified with her BSc (Hons) Animal Science in 2013 from Newcastle University in the UK. She then went on to graduate from Leeds Beckett in 2018 with a BSc (Hons) Physiotherapy. Heather moved to Australia following this and has recently begun training in Animal Physiotherapy. She has worked in multiple private musculoskeletal clinics and as Physio to the U19s AFL Dandenong Stingrays players.
Heather has a background in horse riding and competed in the U18s GB Eventing Trials. She loves animals and has spent her whole life around them, big and small. She also has her own very crazy kelpie whom she loves very much. As for herself, Heather has competed in the UK bodybuilding Federation under the bikini category and loves keeping fit. Her favourite forms of exercise are crossfit and running. Heather also spends her weekends mountain biking!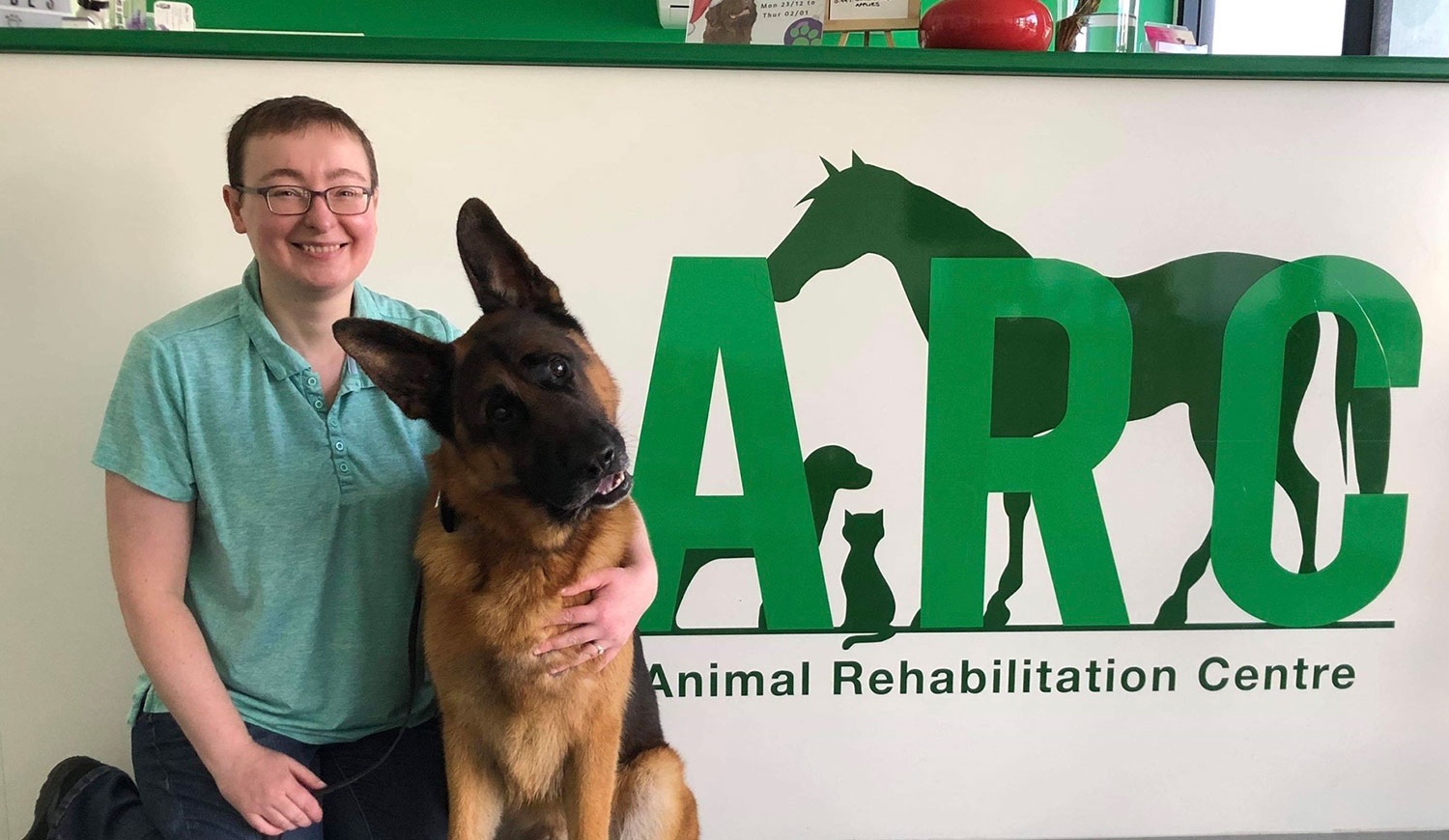 Susan Bain
Canine Rehabilitation Assistant
Susan's start in canine hydrotherapy and rehabilitation was as a client with her own dogs. Seeing wonderful results over 15 years, she began studying both to aid her own dogs and decided on a career change!
Along with dogs, continuing education is another passion of Susan's. She has studied canine hydrotherapy and done numerous short courses including in canine rehabilitation, behavioural training, laser therapy, coaching the canine athlete, and therapeutic handling. Susan is currently studying Canine Bowen Therapy, undertaking a Certificate IV in Allied Health Assistance (Physiotherapy) and has been accepted to the University of Tennessee's Certificate Program in Canine Physical Rehabilitation.
Susan has two German Shepherds, 9 year old Becki and 3 year old Neo. Both come regularly to ARC – you might see them visiting for their own hydrotherapy treatments on Susan's days off!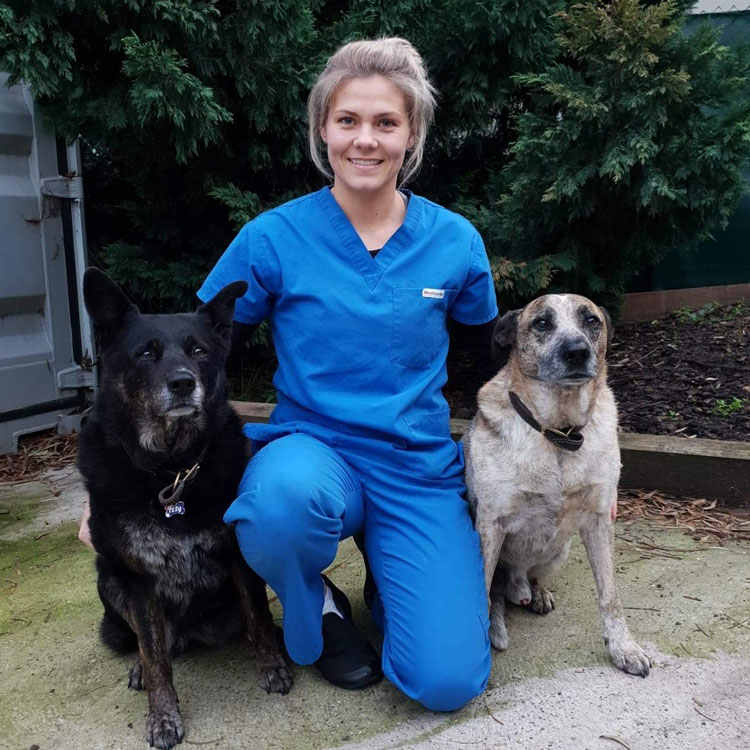 Samantha Anderson
Vet Nurse and Canine Rehab Assistant
Sam has been a Vet Nurse for 12 years and is currently completing her Certificate IV in Veterinary Nursing through RPL. She has most recently been working at Southpaws Speciality Surgery as a night nurse for the past 4 years.
Sam has a keen interest in Physiotherapy and rehabilitation of our furry companions and hopes to continue her education in this area.
On her days off she enjoys taking her two dogs, Izzy and Rocky, away camping and exploring. Sam also has three horses, one retiree and two pleasure horses!
Her calm and warm manner reassures your pups they are in safe and knowledgeable hands.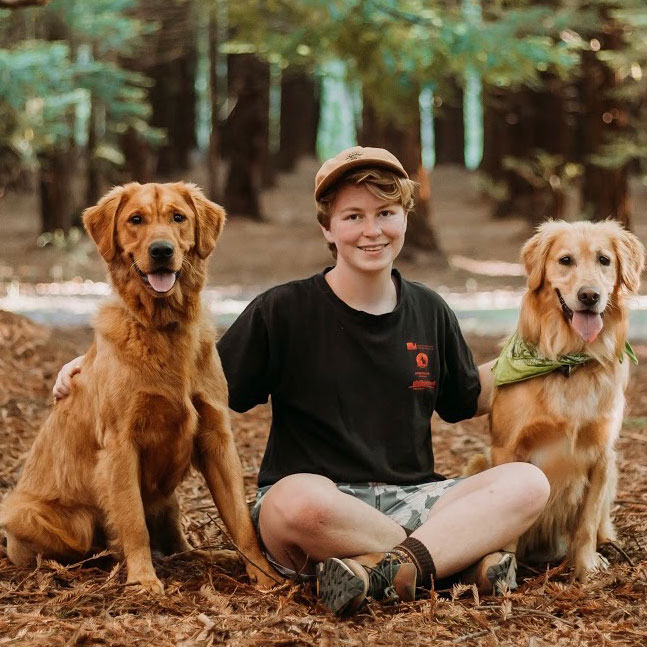 Grier Morris-Obst
Canine Rehab Assistant
Grier has always had a passion for dogs and native wildlife and she's been lucky enough to grow up with dogs, cats, guinea pigs and chickens all while surrounded by wildlife on the Mornington Peninsula. Grier is currently studying a bachelors degree in Zoology and Animal Science at Deakin University and attaining her certificate III in Dog Behaviour and Training through the National Dog Trainers Federation. She has a keen interest in the structure and physiology of animals, as well as their behaviour and psychology.
Grier has experience training assistance dogs of many kinds, as well as trick dogs and sport dogs. She's looking forward to training dogs in search and rescue and substance detection in the future.
Grier loves photography, hiking, and the outdoors, especially when she can combines all three with her dogs; Marlo, Flik and Sadie! She also enjoys competing in dog sports such as Dock Dogs with them.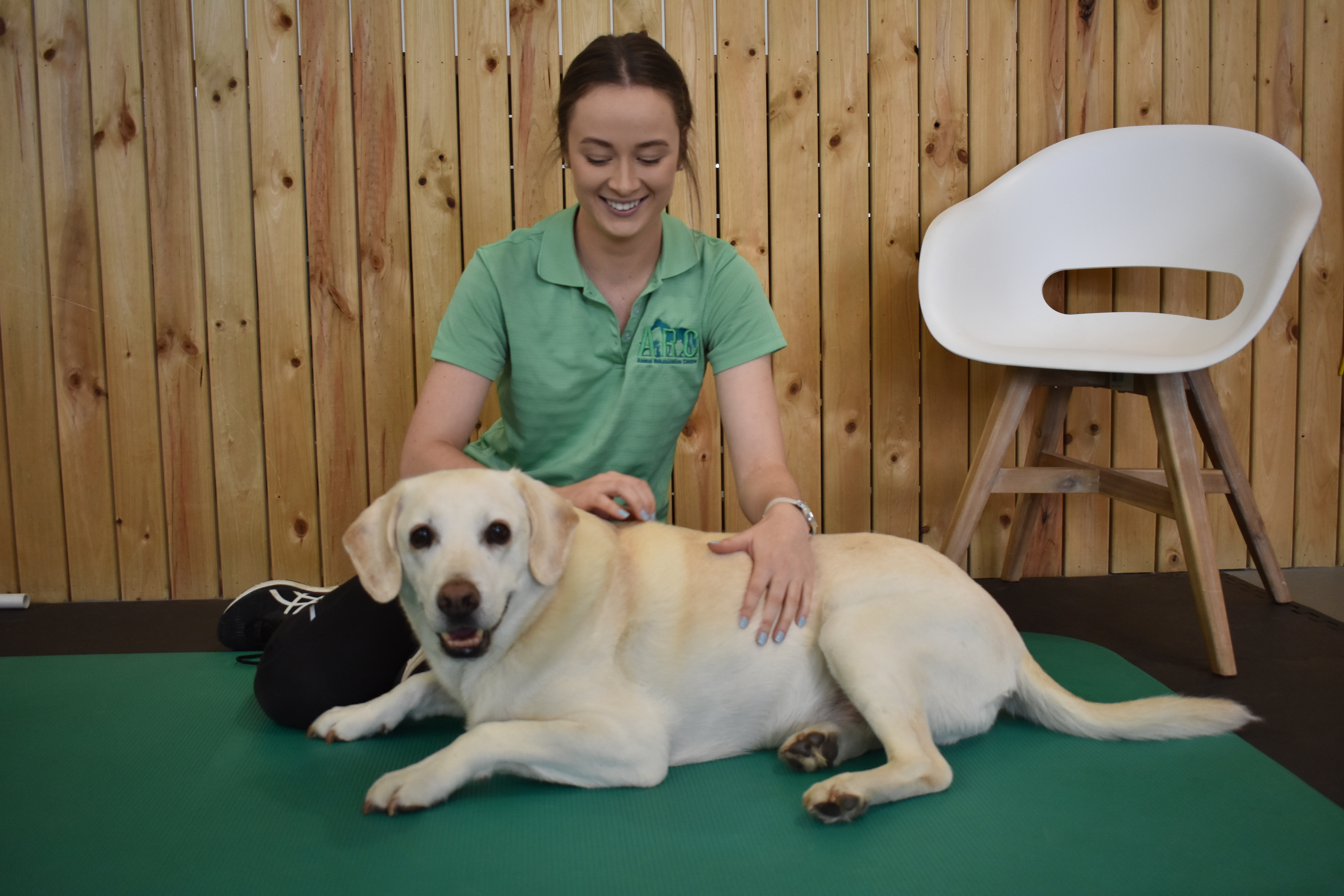 Jess Laughlin
Admin and Social Media Manager
Jess has been with ARC since almost its very beginnings. She has a large passion for all animals and has grew up on a hobby farm on the Mornington Peninsula. Jess has two young horses, Ted and Angus, that are up and coming Show stars (hopefully!). She also has an older Labrador, Max, who regularly comes into ARC for Hydrotherapy.
Jess is currently studying a Bachelor of Exercise and Sport Science at Deakin University and hopes to complete the Master in Exercise Physiology. With a particular interest in exercise rehabilitation and the influence of social media in a business dynamic, Jess has combined both of these passion's to become ARC's social media manager.
Don't Be Shy. Get In Touch.
For more information or to book an appointment, send us an inquiry and we will get back to you as soon as we can!