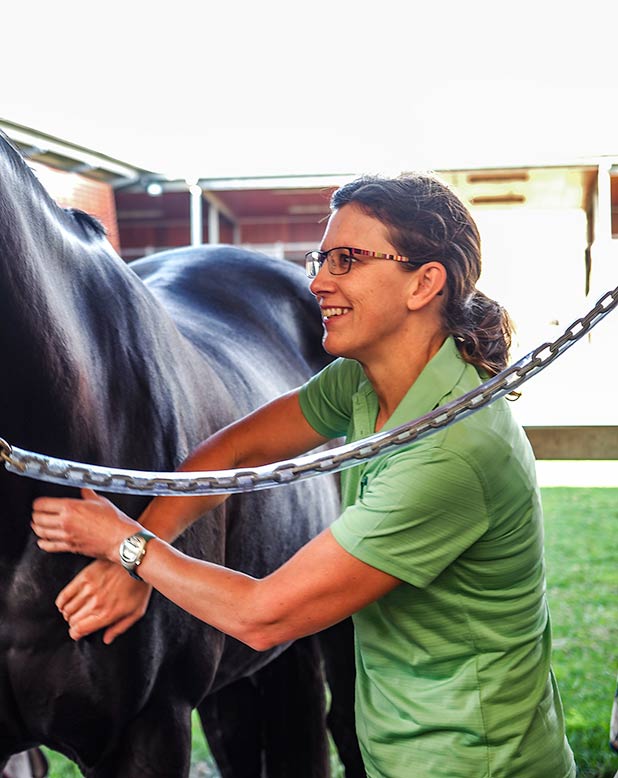 Jodie Watson (formerly Furness)
Owner/manager – Physiotherapist
Jodie has been working on the Peninsula as a human Physiotherapist for the past 15 years. In 2007 Jodie completed her Masters in Animal Studies (Animal Physiotherapy) at the University of Queensland. She has been treating dogs, horses, cats and even a couple of rabbits since then.
Jodie decided in 2014 that she wanted to work with animals full time so she opened ARC, 'Animal Rehabilitation Centre'.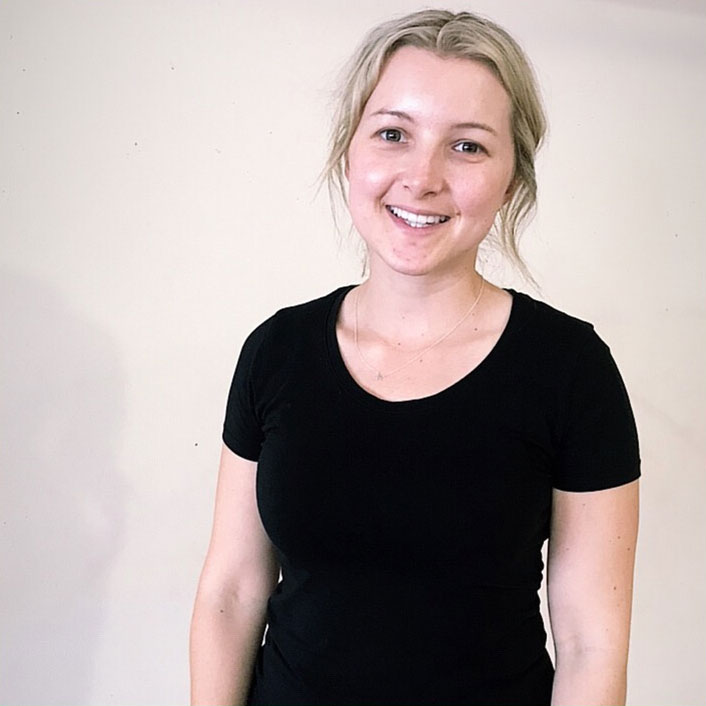 Heather Halstead
Physiotherapist
Heather qualified with her BSc (Hons) Animal Science in 2013 from Newcastle University in the UK. She then went on to graduate from Leeds Beckett in 2018 with a BSc (Hons) Physiotherapy. Heather moved to Australia following this and has recently begun training in Animal Physiotherapy. She has worked in multiple private musculoskeletal clinics and as Physio to the U19s AFL Dandenong Stingrays players.
Heather has a background in horse riding and competed in the U18s GB Eventing Trials. She loves animals and has spent her whole life around them, big and small. She also has her own very crazy kelpie whom she loves very much. As for herself, Heather has competed in the UK bodybuilding Federation under the bikini category and loves keeping fit. Her favourite forms of exercise are crossfit and running. Heather also spends her weekends mountain biking!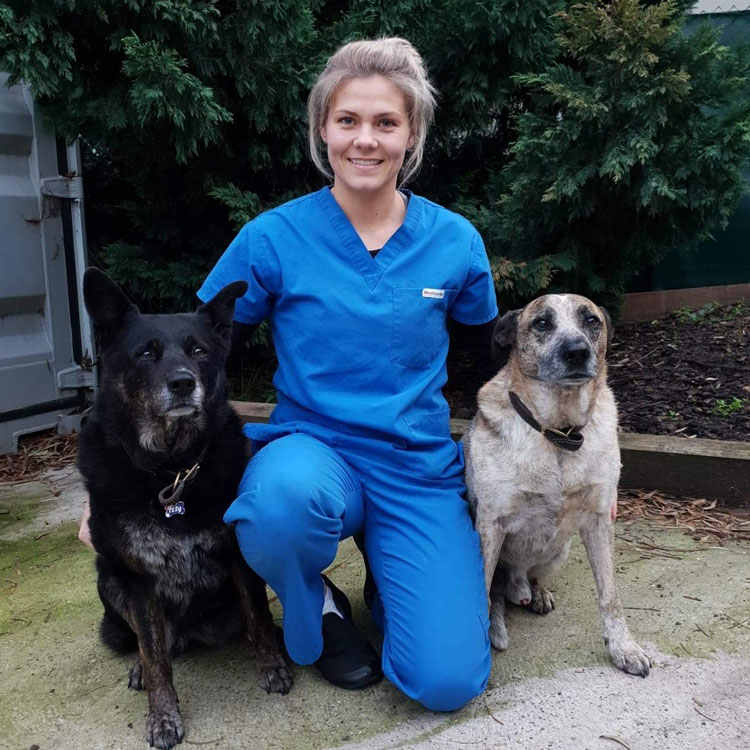 Samantha Anderson
Vet Nurse and Canine Rehab Assistant
Sam has been a Vet Nurse for 12 years and is currently completing her Certificate IV in Veterinary Nursing through RPL. She has most recently been working at Southpaws Speciality Surgery as a night nurse for the past 4 years.
Sam has a keen interest in Physiotherapy and rehabilitation of our furry companions and hopes to continue her education in this area.
On her days off she enjoys taking her two dogs, Izzy and Rocky, away camping and exploring. Sam also has three horses, one retiree and two pleasure horses!
Her calm and warm manner reassures your pups they are in safe and knowledgeable hands.
Sarah Maley
Physiotherapist
Sarah is a human Physiotherapist and will be starting her post graduate study in Animal Physiotherapy through the University of Liverpool in 2023. 
Sarah loves being around animals and lives on a farm with her parents where there are also 6 dogs, 6 horses, 4 cats and 2 alpacas. She enjoys being active including netball, pilates and the gym as well as riding welsh cobs competitively.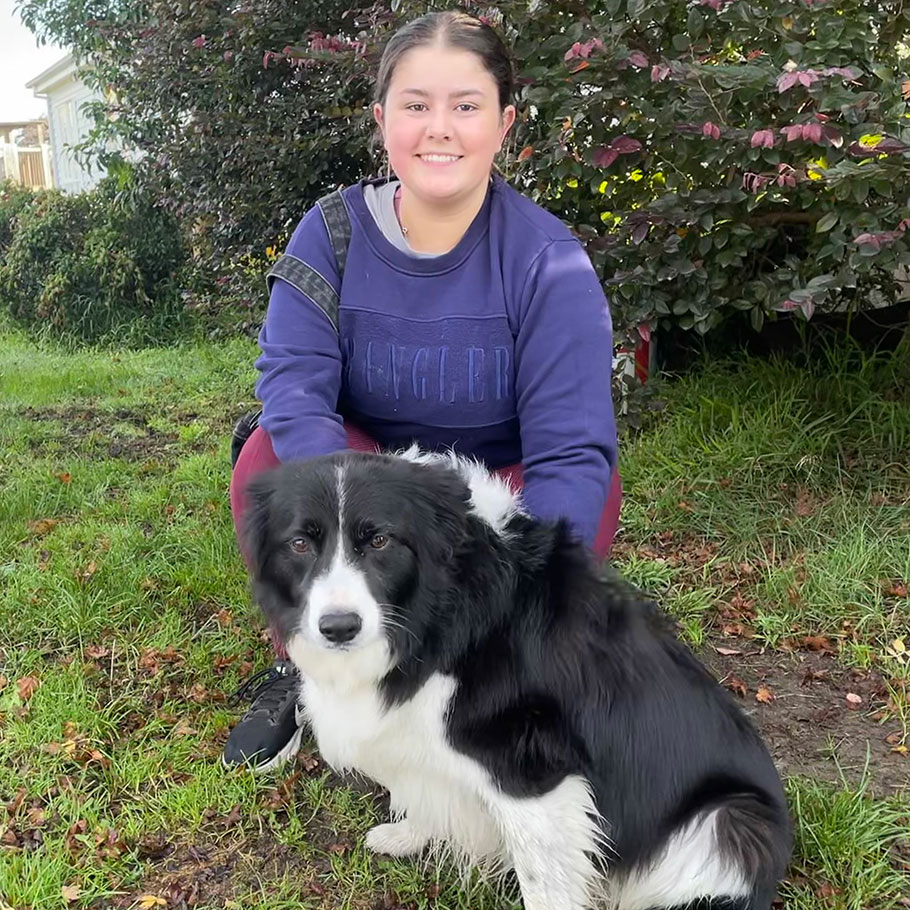 Alanah Thresher
Receptionist / Canine Rehab Assistant
Alanah is incredibly passionate about the care and wellbeing of all animals, big or small, and has grown up with her dogs and horses as a large aspect of her life. She has always had animals, having been riding horses since she was little, owning two beautiful dogs; Luna and Milly, as well as managing and showing a small flock of stud Corriedale sheep since high school, enjoying the complexities of looking after livestock as well as domestic pets.
Alanah is currently studying a Bachelor of Agriculture at the University of Melbourne, and hopes in future to further these studies in order to become qualified as a veterinarian.
Alanah enjoys spending plenty of time outdoors – often accompanied with riding and competing with her horse; Riv, spending time with her dogs, family and friends, or getting away camping for a weekend.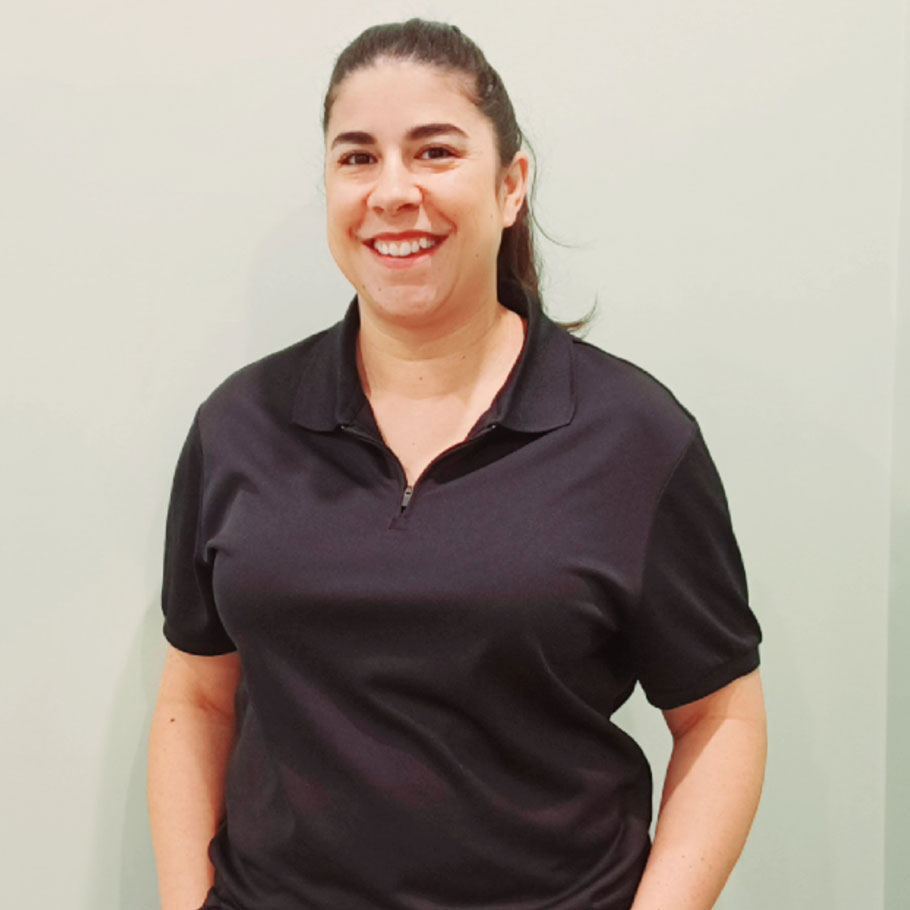 Charmaine Douglas
Receptionist / Canine Rehab Assistant
Charmaine is a qualified and experienced Veterinary Nurse of 14 years, who began her career volunteering at the RSPCA in 2008.
She is the proud parent to an adopted and adorable Staffy and a couple of cheeky chickens!
She has special interests in animal physical therapy and stress free pet care.
Outside of work Charmaine enjoys the great outdoors, live music and gold class cinema.
She is a new member of the ARC team and looks forward to developing her skills and career in animal rehabilitation.
Don't Be Shy. Get In Touch.
For more information or to book an appointment, send us an inquiry and we will get back to you as soon as we can!