At ARC, our passion is to help your dog to physically be the best they can be. Whether that's recovering from injury, managing arthritis, sports conditioning or more.
Our canine services include:
Physiotherapy for animals helps to restore and maintain mobility, function and performance. Our Physiotherapy consultations can be performed at the centre or in your home.
Canine Physiotherapy consultations include:
Discussing your pet's medical history, current medications and current exercise routine
Observation – conformation/posture, muscle development and symmetry, behaviour and willingness to perform tasks
Gait analysis
Palpation assessment
Joint range of motion and mobilisation
Muscle strength/length testing
Massage and/or Dry Needling for pain relief
A specific Physiotherapy treatment plan will be composed according to your dog's needs, helping your dog to achieve progressive rehabilitation goals and increase rate of recovery. Treatment plans are aimed at improving the function and rehabilitation of your pet as well as their happiness and quality of life.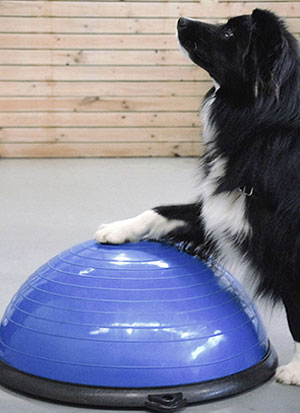 Our Canine Underwater Treadmill is a highly effective tool that aids in speeding up recovery post surgery, injury or disability in a controlled environment. It is suitable for all breeds from extra small to extra large!
The treadmill has many benefits including:
Increased rate of recovery after injury and/or surgery
Increased rate of muscle growth after injury and/or surgery
Cardiovascular fitness (heart & lungs)
Reduced weight-bearing on joints
Muscle strengthening and conditioning
Improved circulation
Weight loss
ARC also has a Canine Swimming pool that is suitable for small to medium sized breeds. Our pool is heated and fitted with a non-slip ramp to make for easy access for dogs.
Swimming has many benefits including:
Non weight bearing exercise
Increased joint range of motion
Increased rate of muscle growth after injury
Improved circulation
Improves strength and endurance
Cardiovascular fitness (heart & lungs)
Relief from Arthritis pain and associated symptoms
Weight Loss
As swimming is a non-weight bearing form of exercise it is perfect for older dogs suffering from Arthritis or overweight dogs.
*Please note we encourage you to bring your own towel/s.
Myofunctional Therapy (Massage)
Canine Myofunctional Therapy (massage) is a holistic, therapeutic treatment that involves specific massage of soft tissues and stretching techniques. Massage therapy is one of the most ancient forms of holistic therapy and is highly regarded for its healing effects.
Massage treats the entire body as a whole, relaxing muscle tissue, enabling it to elongate and maintain a healthy tone by increasing blood and lymph circulation to the skin and muscles.
Massage can be effective for:
Injury or post surgery recovery
Improving muscle and joint stiffness/mobility
Musculoskeletal conditions such as Arthritis, back pain
Maintaining a happy, healthy body
Bowen Therapy is a unique manual therapy that involves a series of specific movements over the muscles, tendons and soft tissue fibres of an animal's body.
Its very specific and positive impact on the body's connective tissue network, the fascia, can assist repair and recovery and maintain general health.
It is suitable for animals of any age, from pets to high performers.
Bowen Therapy can be effective for:
Muscle stiffness and injury
Improving joint mobility
Complementing veterinary care for chronic conditions eg Arthrtitis
Assisting in rehabilitation and recovery from surgery
Helping resolve behavioural or stress issues
Maintaining a healthy body
Laser therapy is a pain free treatment, used to assist in the healing of a wide range of conditions such as:
Post-surgery pain relief and healing
Arthritis
Joint and muscle inflammation
Wound healing
Skin conditions
Tendon or ligament injuries
Laser therapy works by administering an infrared light to the cells of the body, enhancing their productivity, therefore increasing the rate of healing for our animals.
Our SpectraVet unit is a class 3B and class 4 laser.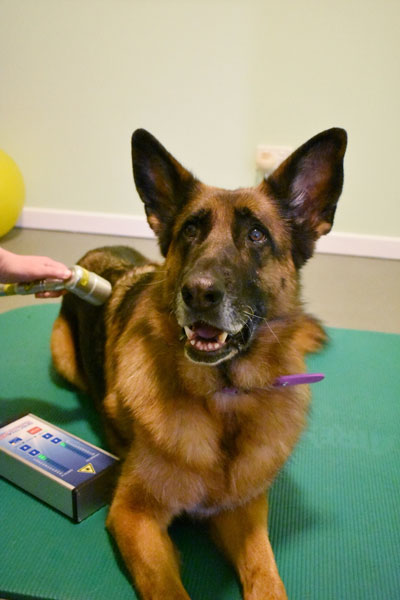 Caring for a dog with special needs can be intense, particularly with today's busy lifestyles. ARC offers day care for dogs following surgery, injury, or those with a physical disability. With our experienced team, you can be sure your dog is in caring and knowledgeable hands.
Day Care is wonderful for dogs that may need supervision during their recovery. From owners concerned about their dog home alone after surgery, to pooches that have special needs, day care at ARC is a great option:
Indoor centre
Regular on leash walks
Calm and caring environment
Experience rehabilitation staff
All day supervision
Rehabilitation services can be included in their Day Care stay.
Don't Be Shy. Get In Touch.
For more information or to book an appointment, send us an inquiry and we will get back to you as soon as we can!
Don't Be Shy. Get In Touch.
For more information or to book an appointment, send us an inquiry and we will get back to you as soon as we can!