Description
ToeGrips Improve traction on slippery floors, reduce the risk of a slip and fall injury, and restore your dog's confidence. They allow the nails to meet the floor for traction with each step.
Does your dog struggle to walk on hard floors due to age, arthritis, injury, surgery, or disability?Can your dog walk on rugs, carpet, or grass? ToeGrips may be the solution
ToeGrips dog nail grips are ideal for:
Senior dogs
Arthritic dogs
Dogs with hip dysplasia
Dogs with a cruciate ligament injury
Dogs with hind end weakness
Blind dogs
Dogs with iliopsoas strain
Amputes's
Dogs that use wheelchairs
Dogs with IVDD
Rehabilitating / post-surgical dogs
One pack comes with 20 toe grips so they can be replaced as needed.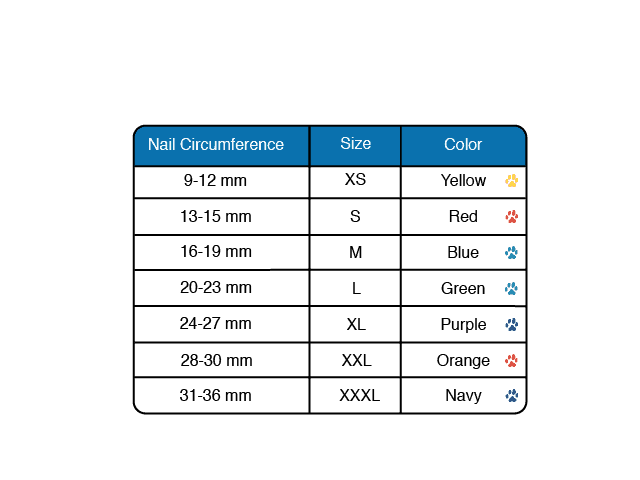 For sizing and fitting please view the link below or come visit us to assist in fitting them for you!
https://toegrips.com/instructions-2/