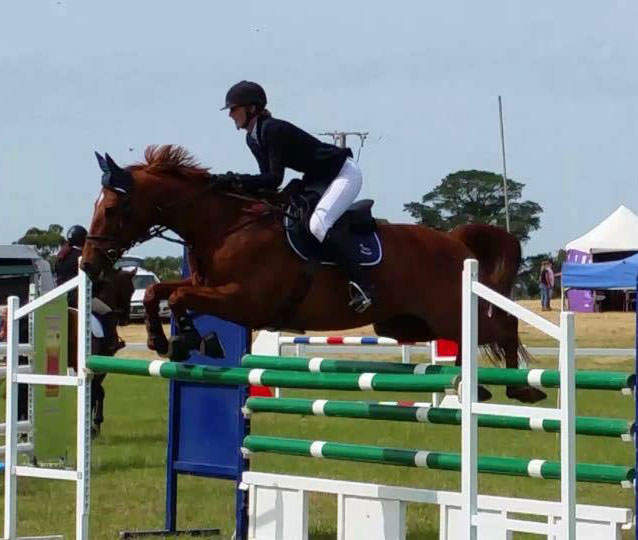 Nicole O'Shannessy
I started riding before the age of two when my parents bought me my first pony. I attended Pony Club on a regular basis, and my passion with horses grew as I moved up through the grades. I competed at many Pony Club State Championships in both eventing and showjumping with numerous placings. I represented Victoria at the Pony Club National Championships in Perth, which was a great experience at the age of 16. I grew up always wanting to event, however when we bought a big grey Daley K horse who didn't like water, ditches or drops, it was clear he was born to be in the showjumping arena! So off we went showjumping, attending the Equestrian Victoria Showjumping Development Squads and I became a member of the Young Rider State Squad from 2007-2009.
During these years I competed and placed in many World Cup Qualifying events, State and National shows. I had the privilege of being a finalist in the Victorian Young Rider Ambassador Awards in 2009, another great experience. Jamie Coman became my coach in 2009 and brings a new dynamic to my riding, always pushing me to strive for perfection. I am currently competing a team of horses at State and National shows and look forward to bringing on some young home bred horses. I have recently started coaching and looking to expand this aspect in the future. I have been working with Jodie and the team at ARC for several years. They help to keep both myself and my horses feeling supple and ready to perform at our best.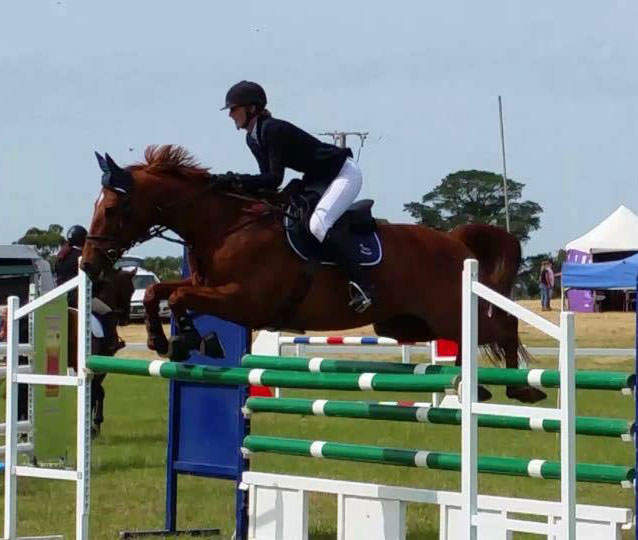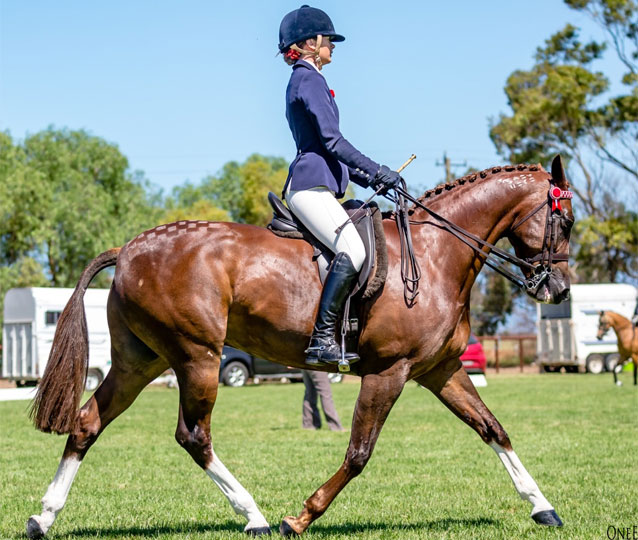 Jessica Laughlin
I began riding at the age of 3 years old with my naughty Shetland pony, Speedy. From there I attended Pony Club for numerous years, gradually progressing through the grades. But my real passion lay with Showing and Dressage. I represented the Southern Metro Zone at the State Pony Club Dressage Championships of Victoria two years in a row and going on to win the Championship is still one of my greatest achievements.
I have competed at multiple Royal Shows and EA Dressage Championships. My current horse I ride is, MF Hollywood. He is a Standard bred, ex Pacer and ambassador for his breed. Fully retrained he has taken me to Royal level showing in both open Hunter Galloway classes and his Breed classes. Our next venture is Dressage.
With the expert guidance of my instructor, Rosemarie Thiele, and ARC Physiotherapist, Jodie Watson, MF Hollywood and I are always looking and feeling our best.
Melissa Cannon
"ARC are simply brilliant. I'm always thrilled with the way Jodie handles Ollie (Jaybee Cavalero) and offers the best treatment and support that you could imagine. Ollie is a 7YO that I've trained from the beginning. He's now competing at Medium and just like any other athlete maintaining his form on a day-to-day basis is vital.
Not only is Jodie essential to Ollie's recovery when he does have an injury, but she also takes me through every step of the work and rehab. She makes sure that I understand the entire process so that I can help Ollie stay at peak performance.
I absolutely love dressage – which probably isn't a secret! I've been lucky enough to meet some of the most wonderful people involved in the sport and do my best to promote their many successes through Dressage Masterclass, in the hope that everyone out there can be inspired by this beautiful sport!"
Don't Be Shy. Get In Touch.
For more information or to book an appointment, send us an inquiry and we will get back to you as soon as we can!
Contact Us
Don't Be Shy. Get In Touch.
For more information or to book an appointment, send us an inquiry and we will get back to you as soon as we can!
Contact Us